Biercamp
1643 S State St
Ann Arbor, MI 48104
(734) 995-2437
Eat
1906 Packard St
Ann Arbor, MI 48104
(734) 213-7011
Frita Batidos
117 W Washington St
Ann Arbor, MI 48104
(734) 761-2882
Eve
300 S Thayer St
Ann Arbor, MI 48104
(734) 222-0711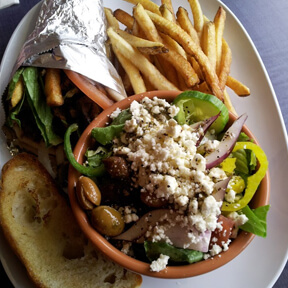 Mezes Greek Grill
715 N University Ave, Ann Arbor, MI 48104 • • (734)369-2204
The folks at Mezes Greek Grill offer incredible Greek food at seriously reasonable prices. A great deal of their ingredients are shipped from Greece, including their olives and their olive oil that they offer for sale on the daily. The specialize in gyros and grille souvlaka, as well as specialty Greek salads which are always crisp and delicious, and fresh home made soups. They are a family owned and operated establishment and you can be sure that every experience you have there will be simply remarkable.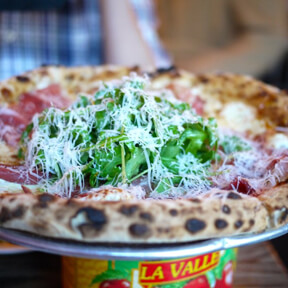 Mani Osteria & Bar
341 E Liberty St, Ann Arbor, MI 48104 • • (734)769-6700
Mani Osteria is a wonderful, independently owned and operated, family friendly restaurant that specializes in artisinal pizzas and a great variety of other creative Italian dishes that have been prepared in rustic wood burning ovens. They have a firm belief that a dining out experience should be a great amount of fun, and their style of service really sets that tone perfectly. Their menu is made up of small plates that are designed for you to share with your party, and they also have a full bar that focuses on regional craft beers, as well as old and new world wines and specialty cocktails that are inspired by classic Italian and American spirits.
NeoPapalis
500 E William St
Ann Arbor, MI 48104
(734) 929-2227
The Lunch Room
407 N 5th Ave
Ann Arbor, MI 48104
(734) 224-8859
Pacific Rim
114 W Liberty St
Ann Arbor, MI 48104
(734) 662-9303
Wolverine State Brewing Co.
2019 W Stadium
Ann Arbor, MI 48103
(734) 369-2990