Ashley's
338 S State St
Ann Arbor, MI 48104
(734) 996-9191
Casey's Tavern
304 Depot St
Ann Arbor, MI 48104
(734) 665-6775
The Songbird Cafe
216 E Washington St
Ann Arbor, MI 48104
(734) 369-3153
Old Town
122 W Liberty St
Ann Arbor, MI 48104
(734) 662-9291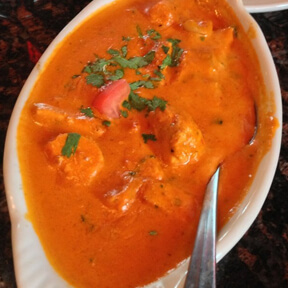 Cardamom
1739 Plymouth Rd, Ann Arbor, MI 48105
(734)662-2877
If you are looking for a great place to pick up some delicious Indian cuisine then you need look no further than Cardamom on Plymouth Road. They have freshly prepared meals all made with fresh ingredients that feature locally sourced meat and produce. Their house specialties include goat chops and Nepali steamed dumplings, and they have a diverse and delicious menu that you will absolutely love sinking your teeth into. They also have a wine and beer list that is simply incredible and is great for pairing with Indian foods.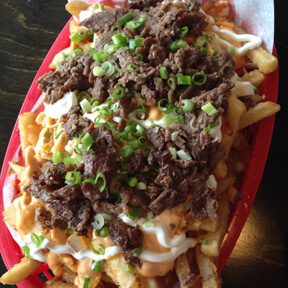 Seoul Street
1771 Plymouth Rd Ste 101, Ann Arbor, MI 48105
(734)719-0085
The folks at Seoul Street specialize in absolutely delicious, authentic, bold, and extravagant Korean food that you will be sure to love. This locally owned and operated establishment represents both the food that their mother's cooked for them back at food, really good comfort food, and the other part represents the kind of food that you would find served in Seoul, South Korea. With all of your favorite, traditional Korean meals such as Korean Fried Chicken, BiBimBap, Budae Jigae, Spicy Rice Cakes, and delicious Korean Taco's, you won't have a hard time finding something that you simply love at Seoul Street!
Nagomi Sushi & Noodle
1754 Plymouth Rd
Ann Arbor, MI 48105
(734) 761-5800
Carson's American Bistro
2000 Commonwealth Blvd
Ann Arbor, MI 48105
(734) 622-0533
Bewon
3574 Plymouth Rd
Ann Arbor, MI 48105
(734) 332-1004
Evergreen Restaurant
2771 Plymouth Rd
Ann Arbor, MI 48105
(734) 769-2748