Evans Street Station
110 S Evans St, Tecumseh, MI 49286
(517) 424-5555
Mangiamo Italian Grill
107 W Michigan Ave, Saline, MI 48176
(734) 429-0060
Eightball Saloon
208 South First, Ann Arbor, MI 48104
(734) 996-8555
Mac's Acadian Seafood Shack
102 E Michigan Ave, Saline, MI 48176
(734) 944-6227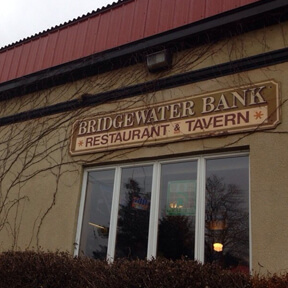 Bridgewater Bank Tavern
8452 Boettner Rd, Bridgewater, MI 48115
(734)429-5875
The folks at Bridgewater Bank Tavern specialize in thick, juicy burgers that you will simply love, as well as daily homemade specials that will keep you coming back to enjoy more and more, and home made soups that are unique and diverse. They also have a famous Friday Fish Fry that attracts many of the residents of the area. All of their ingredients are fresh and amazing. You will have a hard time not finding something that you simply love at Bridgewater Bank Tavern. They also have a fantastic selection of drinks that makes every visit a thrill.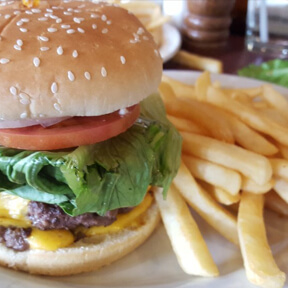 The Hungry Wolf
20400 E Austin Rd, Manchester, MI 48158
(734)428-9380
There's nothing too fancy about The Hungry Wolf, but that doesn't stop it from being one of the most beloved and often visited establishment in the whole Bridgewater Township area. They specialize in great, American fare that you will absolutely love in every way possible. There is really something for everyone at The Hungry wolf. With great, huge portions, an extremely friendly staff, incredible environment, and a full bar that has all sorts of fantastic drink selections, you simply must try out The Hungry Wolf!
Old German
120 West Washington, Ann Arbor, MI 48104
(734) 741-7325
Sal's Italian Restaurant & Pizzeria
1400 W Chicago Blvd, Tecumseh, MI 49286
(517) 423-6688
Embers Bar and Grill
1370 W Chicago Blvd, Tecumseh, MI 49286
(517) 423-2601
Brecon Grille
101 W Michigan Ave, Saline, MI 48176
(734) 429-4868