Common Grill
112 South Main
Chelsea, MI 48118
(734) 475-0470
Metzger's German Restaurant
305 N Zeeb Rd
Ann Arbor, MI 48103
(734) 668-8987
Glasshouse Brewing
2350 West Liberty St
Ann Arbor, MI 48103
(734) 436-8847
Bab's Underground Lounge
213 South Ashley
Ann Arbor, MI 48103
(734) 997-0800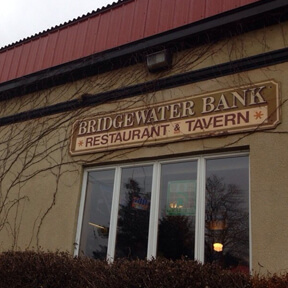 Bridgewater Bank Tavern
8452 Boettner Road, Bridgewater, MI 48115
(734) 429-5875
If you're searching for a lovely yet casual place to go and kick back with your favorite beers and chow down on some delicious bar grub then you'll be happy with yourself if you choose to check out Bridgewater Bank Tavern on Boettner Road. They have everything that you love about a good tavern and they are one of the most frequently visited and beloved establishments in the whole Freedom Township area. Many people who live in the area and many who visit from afar love to head to Bridgewater Bank Tavern to indulge in their many drink selections such as a wide ranging beer selection on tap and in bottles, a great wine selection, and some great specialty drinks that will leave you begging for more!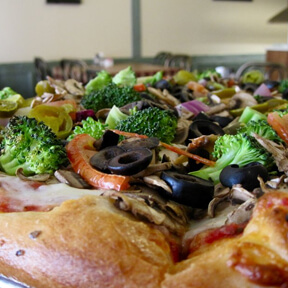 Frank's Place
104 East Main, Manchester, MI 48158
(734) 428-8003
The people of the Freedom Township and Manchester areas would all probably agree that the best local place to get a delicious pizza is Manchester's very own Frank's Place. There are many great reasons for this as well. They go to great lengths to make sure that every aspect of their business is absolutely perfect. Part of what makes the pizza here so great is that they use techniques that have been perfected and beloved by man as well as the freshest ingredients from local sources. You can bet their dough is made fresh from scratch daily so you'll always get the best flavor! Whether you want to do delivery or enjoy their fantastic and festive environment then you can be sure that Frank's Place will be a great experience!
Stony Lake Brewing Co
447 East Michigan Ave
Saline, MI 48176
(734) 316-7919
Over the Edge Sports Bar & Pizzeria
230 East Main
Manchester, MI 48118
(734) 428-6543
The Hungry Wolf
20400 E Austin Rd
Manchester, MI 48158
(734) 428-9380
Session Room
3685 Jackson Road
Ann Arbor, MI 48103
(734) 585-7300