The Lunch Room
407 North Fifth
Ann Arbor, MI 48104
(734) 224-8859
Bleachers Tap Room
3135 West Washtenaw
Ann Arbor, MI 48104
(734) 975-4500
Pointless Brewery & Theatre
3014 Packard
Ann Arbor, MI 48108
(989) 455-4484
Juicy Kitchen
1506 North Maple
Ann Arbor, MI 48103
(734) 585-5562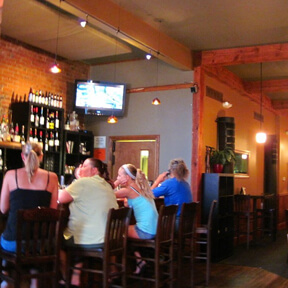 Red Brick Kitchen & Bar
8093 Main St, Dexter, MI 48130
(734)424-0420
The Red Brick Kitchen and Bar is a fantastic, beloved family owned and operated restaurant that is located in the heart of Downtown Dexter, and it is a regular spot for many residents and visitors of the Lima Township area. Their mission is simple: To serve fresh, innovative food as well as creative craft cocktails and a warm, inviting and richly cultured atmosphere to their community. The folks at Red Brick Kitchen & Bar can guarantee freshness because they locally source whenever possible and they love to support their community. Red Brick Kitchen & Bar is a simply wonderful establishment that you simply need to head to.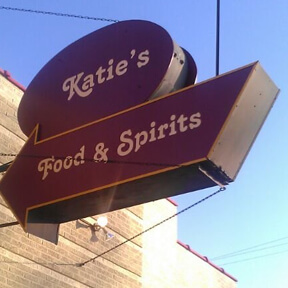 The Alley
2830 Baker Rd, Dexter, MI 48130
(734)426-4707
If you are looking for a fantastic, local place to grab some delicious, tasty cold beer and a fantastic menu that encompasses all of your bar food needs and exudes unique character, The Alley is an excellent place for you to go to. We strongly recommend you try out their wings that have been tossed in hot sauce and the blue cheese crumbles. The atmosphere is an excellent small town bar atmosphere. The burgers are probably the best in town. There's nothing particularly fancy about The Alley, but it really doesn't have to be. This is a great place to go and really just enjoy some drinks, some food, and some good times.
Inverness Inn
13996 N Territorial Rd
Chelsea, MI 48118
(734) 475-1515
El Harissa Market Cafe
1516 N Maple Rd
Ann Arbor, MI 48103
(734) 585-0686
Chela's
693 S Maple Rd
Ann Arbor, MI 48103
(734) 332-6055
Zingerman's Roadhouse
2501 Jackson Ave
Ann Arbor, MI 48103
(734) 663-3663