Texas Roadhouse
3133 Ann Arbor Saline Rd
Ann Arbor, MI 48103
(734) 332-8850
Guilin Restaurant
711 W Michigan Ave
Saline, MI 48176
(734) 944-4448
Frita Batidos
117 W Washington St
Ann Arbor, MI 48104
(734) 761-2882
Mangiamo Italian Grill
117 W Washington St
Ann Arbor, MI 48104
(734) 761-2882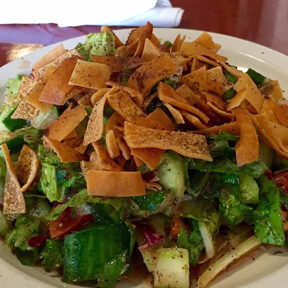 Zamaan Cafe
865 W Eisenhower Pkwy, Ann Arbor, MI 48103
(734)769-1113
If you are looking for a place to pick up some fresh, delicious Mediterranean cuisine then you need look no further than Zamaan Cafe on West Eisenhower Parkway. The folks here go to great lengths to provide fresh, delicious meals th at you simply will love in every regard. They have all of your favorite Mediterranean classics such as schawarma, hummus plates, fattoush, tabboulleh and so on and so forth, and they also have some great crisp salads and original creations for you to dig into and enjoy. Zamaan Cafe is fantastic in every regard and you will find that it will become one of your favorite establishments in the whole Lodi Township area.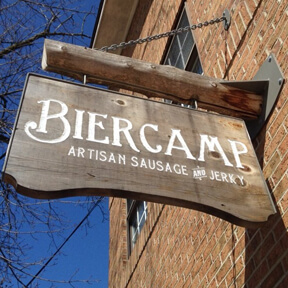 Biercamp
1643 S State St, Ann Arbor, MI 48104
(734)995-2437
Having opened in July of 2011, Biercamp has become a beloved and internationally recognized establishment that has become a staple in the Lodi Township area. They make everything completely by hand in small butches using their favorite and unique ingredients as well as treasured family recipes. They make sure to only work with farms where the animals have been raised naturally and humanely, without using antibiotics, growth hormones, growth promoting drugs, or any artificial ingredients. They grind all of their meats fresh and they do all of their curing and smoking in house. They brew spectacular small batch craft beers in house and you will be sure to find something that you love at Biercamp.
Detroit Dog Co
103 Ann Arbor St
Saline, MI 48176
(734) 323-7927
Chopsticks
882 W Eisenhower Pkwy
Ann Arbor, MI 48103
(734) 332-8789
City Limits Diner and Pancake House
220 W Michigan Ave
Saline, MI 48176
(734) 429-0009
Biwako Sushi
1355 E Michigan Ave
Saline, MI 48176
(734) 944-6301