La Torre Taqueria
1525 Washtenaw Ave
Ypsilanti, MI 48197
(734) 905-7220
Powell's Pub
625 N Huron St
Ypsilanti, MI 48197
(734) 484-1484
Smarty Catz
16 N Huron St
Ypsilanti, MI 48197
(734) 480-0775
The Crossroad's Bar & Grill
517 W Cross St
Ypsilanti, MI 48197
(734) 340-5597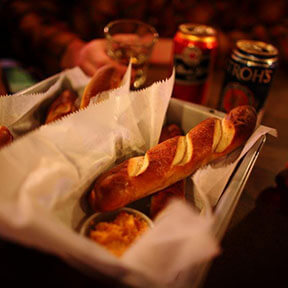 The Wurst Bar
705 W Cross St • • (734) 485-6720
The Wurst Bar is definitely one the best bar in Ypsilanti. They serve hotdogs, bratwurst, burgers and beer. On top of the meats, you can get many different toppings. They have gluten and vegan options as well. To go with the meat, they have tator tots both potato and sweet potato. They even have different toppings you can put on your tator tots. There is a happy hour here and also additional specials on each night. The Wurst Bar definitely doesn't disappoint. Bring friends and enjoy filling your stomach up.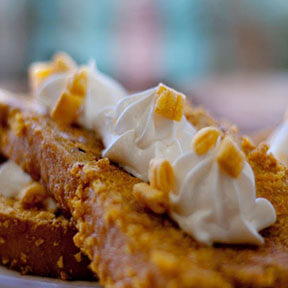 The Bomber Restaurant
306 E Michigan Ave • • (734) 482-0550
The Bomber Restaurant is an Ypsilanti staple. The Bomber is a diner with a World War II aviation theme. They make some of the best breakfast foods you'll ever have. The amount of food you get is large and the price is small. If you stop in, be sure to try the Captain Crunch French Toast. Sounds weird, but don't knock it till you try it. They aren't just for breakfast, though. Come in for a quick lunch or dinner, too! The staff is really friendly and will be the cherry on top of your dining experience. Enjoy!
Buffalo Wild Wings
216 James L Hart Pkwy
Ypsilanti, MI 48197
(734) 480-7410
ABC Microbrewery
720 Norris St
Ypsilanti, MI 48198
(734) 480-2739
Bona Sera Cafe
200 W Michigan Ave
Ypsilanti, MI 48197
(734) 340-6335
Bill's Drive-In
1292 E Michigan Ave
Ypsilanti, MI 48198
(734) 485-2831